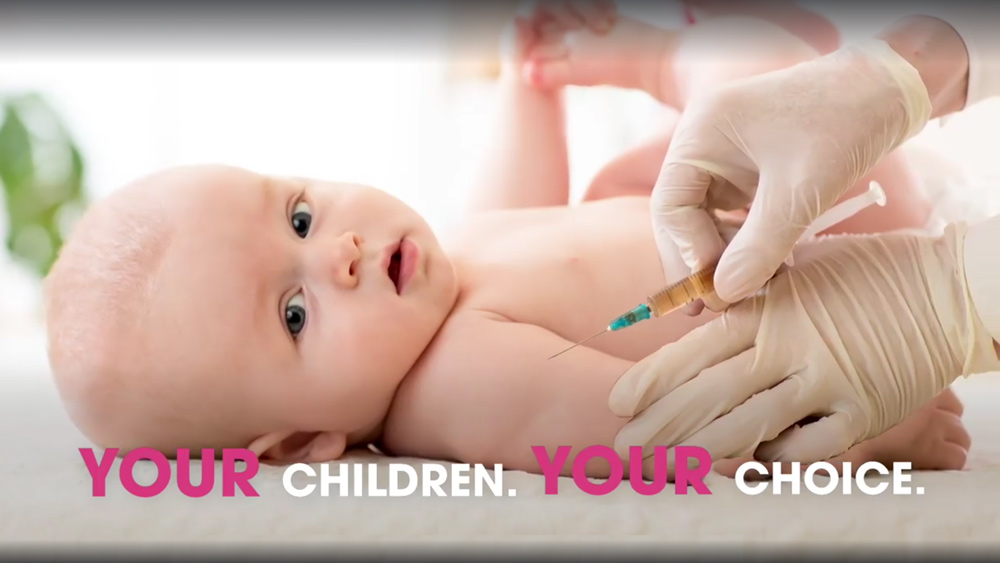 Even as the evil tech giants and deceptive mainstream media desperately try to censor any truthful information about vaccine ingredients and their health risks, a new video has just been posted that may turn the tables and awaken people to the truth.
Posted by GreenMedInfo, the new video unleashes an array of shocking, true facts about vaccines and how they systematically damage the health of children.
Book Ad
Leaves From The Tree of My Life
by Bente Dammegard
Written a few years before the author Bente Dammegaard left this world: "At the moment I am 81 years old and live on the beautiful island of Mallorca, Spain. When I wrote the book I looked back on my life wondering how on earth I had succeeded in collecting so many years. Along the way I have become the mother of three wonderful and very different children, have spent a lot of my life as a translator and, as such, have translated books, films, comics and scientific texts. I have been an instructor of non-violent jiujitsu, been a teacher of languages for adults and never had a steady job but always been a free lance person, that is to say I have worked my bum off when others were on holiday, been a tourist guide at an old fortress/castle – which the Swedes built against us Danes, and I was the first and only one to conquer it. I am a Dane by birth, moved to Sweden in 1966 with husband and three children, lived there for more than 35 years and moved to Spain because the ice and snow on the roads of Sweden were just too much. I am now, more than ever, conscious of the fact that I – and nobody else in the universe – am responsible for how my attitude towards life is. I can choose to see myself as a victim and feel sorry for me, or I can see myself as surrounded by miracles, which I truly am, and be grateful."
To preview the book click on the thumbnail below:
eBook
Paperback
Watch it at this link on Facebook:
UPDATE: The video has now been posted on Brighteon as well:
https://www.brighteon.com/945074b3-520e-4edb-85fd-f52d782d3508
Every effort will be made to censor this video and block the channels that promote it. We have already been completely de-platformed by Facebook and all the other tech giants for daring to report the truth about the dangers of vaccines.
We need your help to share this link and make EVERYONE aware of this bombshell video
Take part in this grassroots effort to make this video go super viral. Share it with your friends and followers. And share this article link, too.
Here's the link to the video: https://www.facebook.com/greenmedinfo/videos/2325821697679985/
We are working to get the raw video file so we can post this on Brighteon.com as well, just in case Facebook bans it (which is almost guaranteed at this point).
That's why your help is needed now to share this video and make it go viral on Facebook as quickly as possible, before the evil censors ban it there.
If it's already banned by the time you read this, that's just more confirmation that you are living in a medical dictatorship run by authoritarian criminals who control Facebook, Google, YouTube and Twitter. They don't want you to know the truth about vaccine dangers, and they are willing to silence anyone who tries to warn the public about that truth.
Help defeat SB276 in California
Another deadly vaccine mandate law is being aggressively pushed by the corrupt, criminal politicians in California. If you live in California, find out how you can help defeat dangerous, fascist vaccine mandates by visiting: www.standforhealthfreedom.com
Stay informed. Read Vaccines.news for daily updates. And check out Brighteon.com for more uncensored vaccine videos daily.