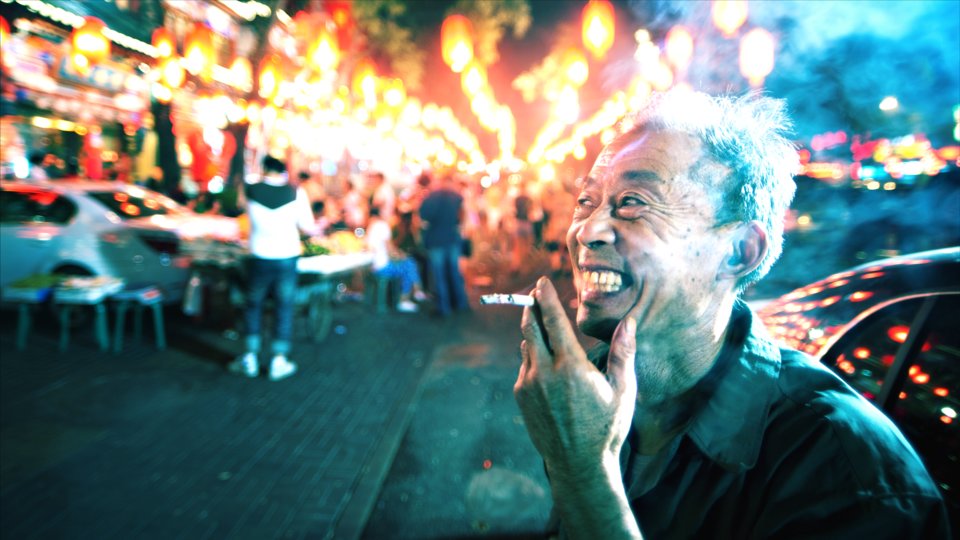 Getting a group of friends to agree where to have dinner is stressful enough. Relocating the equivalent of the entire population of the Philippines (population: 102 million), within five years — that's a completely different undertaking.
By 2020, China hopes to move 100 million people from the country's farming regions into cities. By 2026, it hopes to move 250 million.
The plan was first unveiled in March of last year as the"National New-type Urbanization Plan (2014-2020)."At 30 chapters long, the plan is a staggeringly complex vision involving the mass uprooting of Chinese citizens and the destruction, and reconstruction, of homes, office buildings, and infrastructure. It imagines a China that can compete with the world leaders, both financially and ecologically.
So why now? Because China is tired of exporting and investing. It wants to bring the world's economy to its doorstep.
China has both economic and sustainability goals.China Energy Fund Committee
"Domestic demand is the fundamental impetus for China's development," the plan says, "and the greatest potential for expanding domestic demand lies in urbanization."
In the US, roughly 80% of people live in cities. In China, fewer than 60% percent do. By moving farmers from the rural regions into urban environments, the country hopes to become a visible powerhouse in the global economy.
The 2020 plan calls for major extensions to railways and expressways so that all cities with more than 200,000 people are connected. High-speed rail will join cities with at least 500,000 people. These goals ultimately seek to maximize how many people are registered as urban residents — 54% live there full-time, but only 36% are documented, the New York Times reported.
On paper, that equates to a difference between a life of remote self-sustenance and access to subsidized health care and education for children.
Whether China is accomplishing that goal is up for discussion.
BOOK AD
Coup d'etat in Slowmotion
by Ole Dammegard
For almost 30 years investigator Ole Dammegård has been on a quest to find the truth behind some of the worst conspiracies in the history of world – such as the murders US President John F. Kennedy, Robert Kennedy, John Lennon and the blowing up of m/s Estonia killing at least 852 innocent people. This has taken him on a very frightening and dangerous journey into unknown territories. What has been claimed as acts by lone madmen has turned out to be connected to the International military industrial complex and top level high finance, all sanctioned locally behind dark smoke screens. This ground breaking book focuses on the assassination of the Swedish Prime Minister Olof Palme, who was gunned down in February 1986. In Volume I secret agents, mercenaries, professional assassins, top politicians and innocent scapegoats fill the pages of this explosive book which shows a side of Sweden and the western world earlier glimpsed by very few. This is not the private opinion of one individual, but the disclosure of a puzzle so vast that it blows your mind. Let the detailed content speak for itself, but do not accept it uncritically. Read it – make up your own mind – then spread it.
To preview the book click on the thumbnail below:
Vol 1 Paperback
Vol 2 Paperback
Buy The eBook here
Since 100 hundred million people need a place to go, the country's plan has been to merge major cities with large suburbs to create so-called megacities. Formally, megacities have populations greater than 10 million. Several are already underway, including China's Pearl River Delta to the south and Jing-Jin-Ji, which surrounds Beijing, to the north.
As you might expect, a move of this scale doesn't happen easily over such a short time period. Many Western countries took centuries to build up the necessary infrastructure to support populations of 100-million-plus, and some are still in the process. In its rush to build, however, the Chinese government has hit some logistical walls.
In only a year since the plan's unveiling, many bridges and highways are already lagging behind their scheduled completion. High costs of living keep people confined to the outskirts, as public transportation remains their only means of access to working in the city.
Some residents in older urban areas even get caught in the crossfire. In preparation for the 2010 Asian Games, Guangzhou rdered the widespread bulldozing of houses to make room for new developments. Rising real esate prices forced the evictions of many, though few were compensated for the move.
Bobby Yip/Reuters
Extreme incidents such as these are rare, but they highlight a fundamental challenge in growing a city too fast: People's livelihoods are at stake.
"It's a new world for us in the city," Tian Wei, a wheat farmer-turned-factory watchman told the New York Times in 2013. "All my life I've worked with my hands in the fields; do I have the educational level to keep up with the city people?"
In shifting the country's mission, the Chinese government effectively told its citizens that their current way of life was outmoded. It was time to fix what was broken, even if millions of rural inhabitants never saw it that way.
---