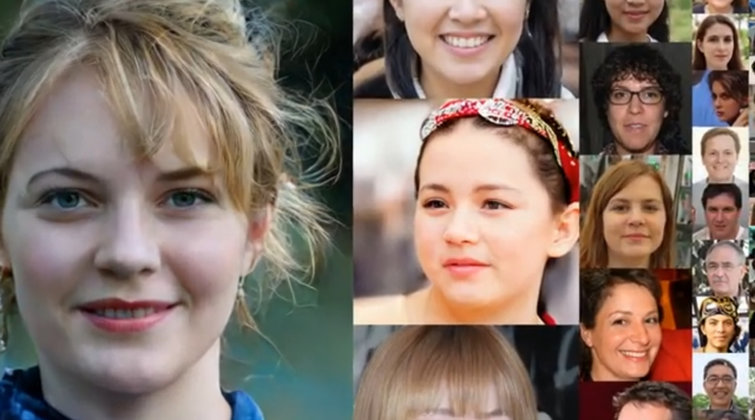 The technology works so well that we can expect synthetic image search engines soon — just like Google's, but generating new fake images on the fly that look real. Yes, you know where that is going — and sure, it can be a lot of fun, but also scary. Check out the video. It truly defies belief:
Nvidia Generative Adversarial Networks
According to Nvidia, its GAN is built around a concept called "style transfer." Rather than trying to copy and paste elements of different faces into a frankenperson, the system analyzes three basic styles — coarse, middle, and fine styles — and merges them transparently into something completely new.
BOOK AD
Coup d'etat in Slowmotion
by Ole Dammegard
For almost 30 years investigator Ole Dammegård has been on a quest to find the truth behind some of the worst conspiracies in the history of world – such as the murders US President John F. Kennedy, Robert Kennedy, John Lennon and the blowing up of m/s Estonia killing at least 852 innocent people. This has taken him on a very frightening and dangerous journey into unknown territories. What has been claimed as acts by lone madmen has turned out to be connected to the International military industrial complex and top level high finance, all sanctioned locally behind dark smoke screens. This ground breaking book focuses on the assassination of the Swedish Prime Minister Olof Palme, who was gunned down in February 1986. In Volume I secret agents, mercenaries, professional assassins, top politicians and innocent scapegoats fill the pages of this explosive book which shows a side of Sweden and the western world earlier glimpsed by very few. This is not the private opinion of one individual, but the disclosure of a puzzle so vast that it blows your mind. Let the detailed content speak for itself, but do not accept it uncritically. Read it – make up your own mind – then spread it.
To preview the book click on the thumbnail below:
Vol 1 Paperback
Vol 2 Paperback
Buy The eBook here
Coarse styles include parameters such as pose, the face's shape, or the hair style. Middle styles include facial features, like the shape of the nose, cheeks, or mouth. Finally, fine styles affect the color of the face's features like skin and hair.
According to the scientists, the generator is "capable of separating inconsequential variation from high-level attributes" too, in order to eliminate noise that is irrelevant for the new synthetic face.
For example, it can distinguish a hairdo from the actual hair, eliminating the former while applying the latter to the final photo. It can also specify the strength of how styles are applied to obtain more or less subtle effects.
Credit: NvidiaNot only the generative adversarial network is capable of autonomously creating human faces, but it can do the same with animals like cats. It can even create new cars and even bedrooms.Nvidia's system is not only capable of generating completely new synthetic faces, but it can also seamlessly modify specific features of real people, like age, the hair or skin colors of any person.
The applications for such a system are amazing. From paradigm-changing synthetic free-to-use image search pages that may be the end of stock photo services to people accurately previewing hair styling changes.
Please take a moment to support Ole on Patreon!