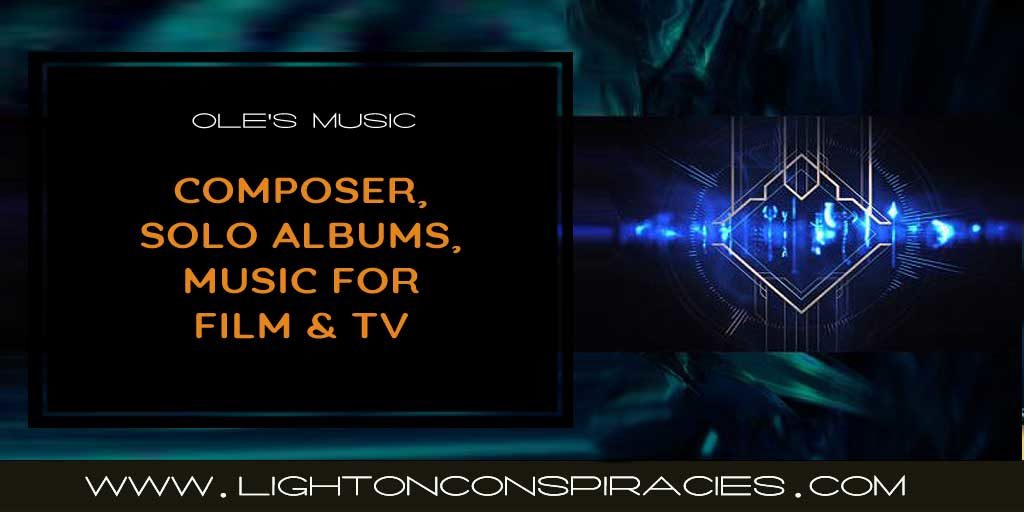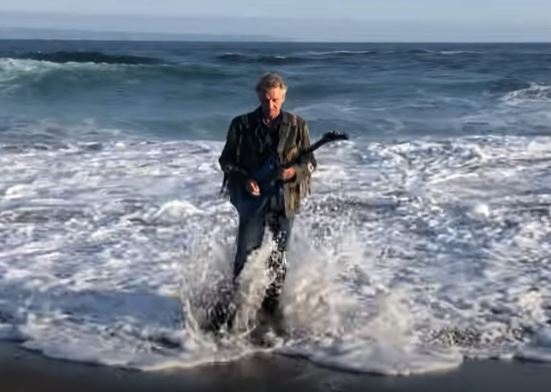 Wanna know more about 'Wake Up' and it's global success, please click on the image above.
Now available on Spotify: Please make a search for Ole Dammegard, and his solo-album: 'From Prison to Paradise'

From Prison to Paradise : Intro - Ole Dammegard
You can do it - Ole Dammegard
From Prison to Paradise - Ole Dammegard
Back in Balance - Ole Dammegard
Caught Between the Stars - Ole Dammegard
Only Lonely - Ole Dammegard
The Flow Glow - Ole Dammegard
Walk Your Talk II (Dialog from Fresh Prince) - Ole Dammegard
Adrenalin & Ego - Ole Dammegard
Heartglow - Ole Dammegard
Warrior of Light - Ole Dammegard
TwogetherFourever - Ole Dammegard
More > Memories - Ole Dammegard
Illusion Confusion - Ole Dammegard
Everything Changes - Everything Returns - Ole Dammegard
Update Required
To play the media you will need to either update your browser to a recent version or update your
Flash plugin
.

Over the years, I have composed music for programs on the Swedish national TV-channel TV4, I wrote lots of music for radio ads, and released a solo album called HeartGlow followed by a second solo album with the title 'From Prison to Paradise'. I also almost managed to get a record-deal with a label in USA, run by Joey Welz, Bill Haley's old piano player. My song 'From Prison to Paradise' made it to the 11th place on an American Ambient List.
Testimonials
'Every once in a while a talent emerges that is extraordinary and above and beyond the norm. Such is the case with Ole Dammegard, who creates melody and verse in such an original manner. He touches the listener personally and draws one in, giving the illusion that this is a one-on-one experience between the creator and the listener. The talented Ole from Sweden is a total musical craftsman. His lyrics are deep, yet understandable, filled with passion and hope for mankind.
They are cleverly woven around magical melodies that give full support to the total mystical experience of his music. Caprice International was privileged to release two powerful singles to worldwide radio with early positive results. 'From Prison to Paradise', title cut of his album, has hit the Top 20 on the Music Review Charts as number 11, based on radio airplay from around the world. So as Ole says 'Welcome to my world', 'You can do it' and he does, masterfully.

The trip 'From Prison to Paradise' takes you through the journey of life with hope. It gets you 'Back in Balance' putting you in touch with reality balanced with the hope of spirituality, guiding your decisions as you are suspended 'Caught Between the Stars'. If you are 'Only Lonely' follow the 'Flow Glow' of kindness and love as Ole offers hope for humanity and urges you to 'Walk your Talk'. Use your 'Ego and Adrenaline' to find your 'Heartglow' and let it shine. As a 'Warrior of Light' (being thus thus informed), you are 'TwoGether FourEver' with 'More than Memories'. Ignore the 'Illusion Confusion' because 'Everything changes, Everything Returns' and Ole offers hope for the journey.

Caprice Records is honored to help Ole on his quest to reach the stars'.

Joey Welz, President, Caprice Records, USA
'HeartGlows musik är en upptäcksfärd som ger fantasin vingar. Det är lätt att sväva på den egna fantasins vingar, att bara ge sig hän och låta musiken vara närvarande, inspireras och uppfyllas.

Han tänjer på gränserna till låtskapande, går sina egna vägar och låter nyfikenheten och skaparglädjen ta överhand. Den som vågar följa med har allt att vinna och ingenting annat än sitt hjärta att förlora. Skivan HeartGlow är musik av idag. Vacker och melodisk i en smittande musikalisk glädje. Tankarna går till Mike Oldfields musik, för att ge en liten fingervisning om var man som lyssnnare hamnar.

Klangerna är mjukt rika, de bildar länkar i en kedja som binder sin lyssnare och ger livsandarna liv. Rytmerna varierar från långsammare tempo till snabbare toner. Men mest är musiken sin egen och kan inte beskrivas i ord. Hör själv!

Ninni Holmqvist, Katrineholms Kuriren, Sweden
"Thank you so much for a great journey to musical worlds that have been missing in the musical link. We feel it can cross many boundaries, especially here in the diverse regions of the USA."

Azra International, California, USA.
"HeartGlow has a lot of potential that deserves worldwide attention"

Westpark Music, Köln, Germany.
(I wrote these lyrics back in 1997, still valid)
Lyrics
Once upon a time in a place not far from here
There were so much loneliness, despair and oh so much fear.
Darkness ruled all over the land, there was lightning in the Sky
Causing wars and separation with no one knowing why.
These evil times raised leaders disguised as Kind and True
Hiding the Truth in misty fog so only very few people knew
Controlled by an Elite few manipulating you and me
Closing out the Light and Power that can make us all be free.
Wake up! Wake up! We've gotta wake up!
Wake up! Wake up! We've gotta wake up! Now!
Forced by invisible powers, demanded to conform
Into shapes unknown to Mankind making him totally abnormal,
Drowned in debts and sorrows blaming others for their lot
Made Man believe to be inferior, feeling tiny like a dot
But then came Times of Change covering countries and their towns.
Few became many and soon the prison walls came down
Starting with the men in the mirrors staring right back into their eyes
Understanding that this was a chance to stop those hideous lies.
Unhappiness is merely an Illusion of misery
Based on brainwash and a misconception of True Reality.
From now on let's build bridges between our Souls and Hearts
So we together can rejoice when the final change comes to its start.
Turning prison into Paradise may seem too much to achieve
But believe me, it only takes One Strong Spirit to be Free
The True Power of a pyramid is never at the top
Instead, it is We The People that can make this global game stop.
Wake up – Wake up – we've gotta wake up – it has to stop
So wake up – Wake up – you've gotta wake up – to stop
So wake up – wake up – It has to stop – We've gotta wake up Now.
******************************************************************************************
HeartGlow Featuring Ole D. and Johanna 'Miss Sweden' Lind
******************************************************************************************
Magnus Bergman – Du & Jag Ole in the end of the video
******************************************************************************************
THE ROCK BAND FÖRSÖKA DUGER
For some six years I was a founding member of the rock-band Försöka Duger. We toured the South of Sweden and also played some prisons. I sang, played guitar and blues harp as well as composing some of the songs. The other members were Harri Kajander, Thomas Sonelius, Bertil Daxberg, Torben Dammegaard, Peter Persson, Anders Blomgren and Mats Axfors.