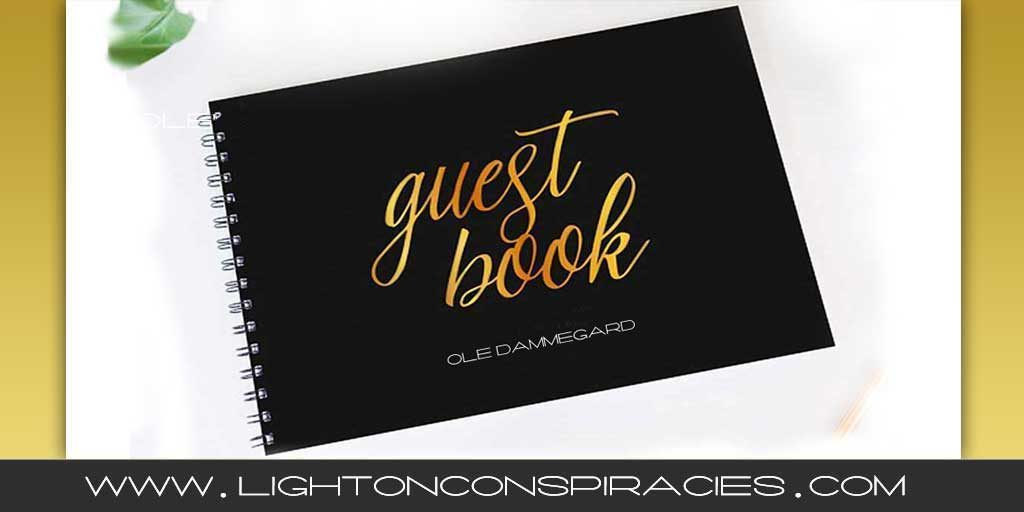 10039 entries.
Fantastiskt att Ole finns att lyssna på.
Lysande program som vanligt! Det är glädjande att fler har fått upp ögonen för OD arbete. Ni är grymma!
Den fantastiske sanningssökaren Ole Dammegard har varit enormt viktig för mitt "uppvaknande"
Ni är underbara! Take care
Är du utan hållhakar kommer du alltid vara farlig för de mörka krafterna, then they got nothing on you...
Se där ja ett nytt härligt program. Ni gör proffsiga program ihop du Thomas och Ole. Tack för allt ni gör.
Vilken teaser längtar redan till nästa avsnitt! Ni gör det suveränt tillsammans, skönsång för nyfikna öron
Varför har inte Ole blivit tystad utav den mörka kraften..som många andra.
Stort tack Ole och Thomas vilket jättejobb ni gör att dra fram smutsen till ytan 🙏❤️
Tack stort innerligt tack🙏Oerhört viktigt och djupt omrörande och berörande.
Ole : den ABSOLUTA favoriten !!! ... och ... ämnet är superintressant !!! ... samt ... ms Estonia fortfarande GLÖDHETT aktuellt !!!
Såg precis ditt program om Palme/Anna Lindh. Bland det bästa jag sett!
Altid en oplyst Ole Dammegaard, Don' miss him, peeps
You shine so bright, sometimes we need sunglasses 😎😍
hej Ole! Jag har läst dina böcker från pärm till pärm. Du har gjort ett fantastiskt imponerande och viktigt stort arbete. Tack
🔥 Ole Dammegard 🏆 Light On Conspiracies
Hatten av för Ole. Han har verkligen fått mig att vakna upp
We have much to be thankful for. Ole rocks, truth with a humorous twist that slips itself under the rug and grows brain cells. Turn off the TV news and watch him.
Wow! That was amazing! Too bad these events are happening so frequently now, there is so much trauma and grief in the world, almost daily! Stay safe Mr Dammegard! Much Love and Light to you and yours!
Ole's interview goes for more than 2 hours long but it is so well done that the feeling of time disappear.
A fat thumbs up True signs of mankind changing with being able to watch something like Ole's interviews.
One of the best interviews i've ever seen. Thank you Ole
The best interview I've heard in 20 years! A sequel would be great! Thank you!💟
Thankyou brilliant message to everyone love always Wake up everybody time is now peace on earth or total control of the mind heart etc the choice is ours thankyou spread love ❤
Ole's info is amazing. It takes a lot of focus but it's worth it.
Tack för alla videon du har lagt ut.
What an incredible share by Ole, Definitely gives understanding how these convoluted situations are carried out, then the one's who pulled off these things are given other top positions in society to stay hidden in plain sight.
I love Ole his wisdom sharing is so wonderful
Ole Dammegard is among my favored. He seems jaded at this point with all that he has seen and learned up till now. But he still comes out with some comments that make me laugh, exhibiting what he must have been like when he was younger.
The webinar felt like it was just with me and you two beautiful souls; thank you. I cant believe that there were not tens of thousands of people on the call. I am hugging you both to my heart right now; have a sweet sleep; you will be in my prayers daily from now on.
Great Ole Dammegard !!!!!
Ole Dammegard is GREAT in exposing the elite and false flags !
Hold da kæft, det er jo helt vildt, ,, lad det flyde Ole, fedt💪💪🙏
Great intervieuw ! Bring it all on,....Transperancy in the world of duality oneness will come,.exposing our control matrix and turning it around all together, Remembre what you came for,...........
Great!!!!! You are totally in the Light!!!!
amazing soul, ole dammegard . may god bless you and yours. may you be safe . thank you !
Thanks Ole for this amazing intervju
I love your Knowledge Ole Damegard
Oles words are amazing. Truly a battle cry for the next few years we will all be tested but can all pass if we hold strong to each other & a vision. The people should not fear government, government should fear its people. And they do but not nearly as much as tomorrow & the days to come.
Much Respect. ~ God Bless.
So true, and even more visible now
Bravo fellow Dane: Ole Dammegaard ❤
Ole Dammegard is quite simply the world's greatest living investigative reporter.
What a wonderful man. Thank you.
Ole is a true hero for exposing the cabal and their dirty deeds
Ole - One of the best whistleblowers alive.God bless and keep you.
I am so grateful for people like Ole who are waking us up to our loving potential.
Underbart program tusen tack!
TACK SÅ JÄTTEMYCKET FÖR DENNA INFORMATION. DELAR DETTA VIDARE OCH HOPPAS ATT MINA FB VÄNNER OCH ÖVRIGA TITTAR PÅ DETTA SÅ VIKTIGA BUDSKAP 🙋‍♀️❤❤❤❤❤❤❤🙋‍♀️
Tack ole! Hoppas att få höra dej oftare..
Du är ju grymt djävla bra 👌🏻👌🏻👌🏻👌🏻👌🏻👌🏻👌🏻👌🏻👌🏻👌🏻👌🏻👌🏻💖
HOPPAS HOPPAS att du behåller formen på webinaren! Med det underbara introt du i bild med It's safe to be powerful o och Louis Armstrong i bakgrunden och sen som avslutning. Jag tycker det är en av de saker som är så unikt med dig och som folk älskar och berörs så starkt av- ditt öppna varma hjärta och känslan av att känna sig sedd och få ett nära möte med dig under webinaren. Ni har absolut hittat en form för webinar som folk törstar efter...Jag blir så upplyft när jag lyssnar och alla frågor ger så mycket också!!! Innerligt TACK för allt ni båda gör och ger!!
Love, love, love Ole! Thank you. He always gives amazing information.
Love You! Ole thanks for the truth!
Time well spent here. Thank you!
Love your show from Canada. Holding the line up here. Hoping they take Trudeau out of office soon. So much tyranny going in up here 🥺🥺
Great guest. Thanks for all you do Ole
If Ole is not controlled opposition, then he's a God sent and under divine protection, no doubt about that. Very very interesting research, stuff we don't really hear elsewhere.
I've loved Ole for a handful of years now and STILL get blown away at how much he's dug up and how detailed he is about every little thing related to it. Amazing.
Thankyou Ole absolutely brilliant show. I am praying for you brother Ole. 🙏
This dude Ole is the best
Another fascinating podcast! Ole Dammegard is someone I won't ever miss when he's on. Thank you!
What an amazing interview. OLE is brilliant. This was a history lesson for decades for me! Kudos
Shout out to Ole - in my book you are the 5 star general of the resistance!!!
Ole's stories would make a great movie
It's so very encouraging to hear Ole. A man of such detail, research and thoughtfulness.
ALWAYS happy to see Ole Dammegard!!
What a treat to listen in on this level of sleuthing, lord knows we have layers to sleuth thru! Big love much respect.
Ole's analysis of the assassination of Palme is extremely interesting and plausible, while I cannot buy the fake A-bomb theory as tens of thousands of people died of radioactive injury with classical symptoms, which was very well documented.
Love, love, love Ole! Thank you. He always gives amazing information. He is a true truth warrior.
Thank goodness, finally Ole is back. We love Ole cause he is so very knowledgeable. Ty
Another excellent interview with Ole, thanks!
Ole, love what you do for us. Never stop
When you do a show, the time flies by! Sooo much appreciate your time and info. Thank you 🌟 👍
Ole never disappoints! He is very good at what he does. Nice job! Thank you for all you do.
Tack för ett som alltid så givande, generöst och fint webinar!❤🌹
Thanks to Ole for the amazing work that he does, risking his life every day !!
Ole, YOU ARE A LIVING ANGEL!
Spännande att lyssna på. Det är mycket vi inte vet... Tack.
Tack! Ole, vi vill veta mer, om din familj, dina föräldrar, ringen, allt som hänt o händer, vsd du finner ut om dina päron!! MER om det, det är super-intressant!!!!
Tack för ett fantastiskt spännande program <3