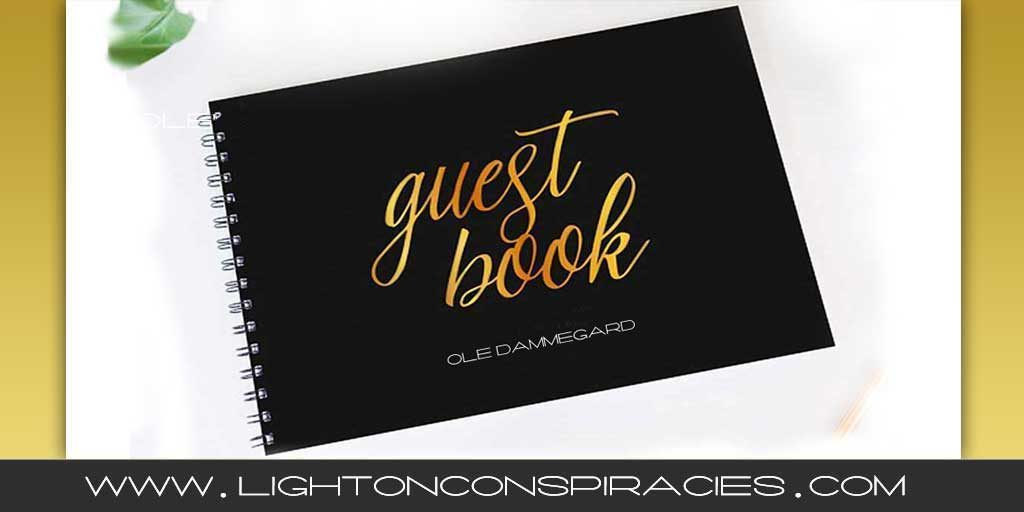 10990 entries.
Thank you for all you do ❤️❤️
May God keep you safe and thank you for everything you're doing to try to get the truth out to the world.We're all fighting for God's light to overtake the darkness. I am a Christian and believe that He died to give us all the chance at redemption from the darkness. I'm grateful to Him for saving me from myself and the darkness.
It was an honor to meet you today.
Thank you very much to you and Kim for all you are doing to enlighten people & lighten the burden for them. Your work is so much needed World-wide.
Thanks for what brightness you share, Ole!
Wow. Pure evil in the planning.
Always good stuff! God bless you. I love what Ole said, "It's time to stop whining and start shining." Put that one on a bumper sticker! 🙂
What a great show! So much information…thank you for all you give to us!
Amazing info from Ole, as usual. He should be hired as head of FEMA. His accent, made the phrase "I call bulls#*t" sound so frickin cool. 🍿🇦🇺❤️🎺
Best to you & Kim. Keep up the good work!
Very cool. You're the best in what you do Ole.
Loved the interview with jaco! Please keep exposing truth!!! Aloha!
When I recently signed up for your newsletter and received the booklet Re-Mind Me with it, I was super excited about it. Not because there was so much new in it for me but because of the lightness and how you paint the whole picture of our lives with few words. What I also find very valuable is how, as a seeker of truth, you went so deep down the rabbit hole and ended up with Love.
God Bless you, and thank you for all you do for us Earthlings with hearts attuned to Heaven.
Already getting great feedback from the audio show released. You do fantastic work my friend.
Thank YOU for making the world a safer place (well making us feel safer when people know hey!) God continue to bless you and yours
I love your dedication and knowledge and the way you are opening my eyes. Thank you. May God continue to bless you/us.
Thank you Ole for your investigation!
Love your guest Ole. He is a wealth of information
Ole was made for this- connecting the dots where others don't see what's going on. You are a blessing Ole!
Amazing interview. Thank you Ole for putting this out
Ole is the best dot connector on the planet.
Ole always delivers a bomb with receipts. This is crystal clear and it is horrible and so very sad at the same times. We are dealing with true assholes - real evil. And they will burn in hell.
Keep up the good works. We are listening!
Thank you for teaching us all so very much.
God Bless and keep you and yours, A fan,
The shows with Ole are always my favourites.
Great honest interview, anyone would have to question events so clearly expressed.
ole is the best. he doesn't mince words, get to the point and doesn't expect anything or care whose watching. i love him. beware ole, they will want to shut you up. don't trust anyone.
Watch your 6 Ole. Big target on your head revealing CIA operatives
Best podcast on Maui!! Wow. TY. Blessings
Ole is a badass. much love and respect to you and all involved with your research efforts. I'm tracking much of what you've discussed on Michael Jacos show, and finding a lot more around each situation being linked to one another by way of subsidiary corps and exact money amount moving from place to place.
LOADED with info here. Fascinating & pure wake-up stuff. Thank you! A must-show to the Sleepees.
Love Ole!!! Very smart man and so compassionate!! Thank you! May God richly bless and protect you !!!
LOVE LOVE LOVE some OLE ..MORE MORE MORE please 🙂
Mr. Ole you are an extraordinary individual, even without all the incredible insight. Thank you deeply for sharing
Very good.. That Blackrock code was a bomb.
Ole Dammegard, the last 5 minutes your comments are so spiritually spot on. Our existence here on earth is to be helping others. In service to others to our Ohana.
Good for you Ole! Yes, allow God/Good to live through you and as you and stand up to evil!!!!
All premeditated, Maui, another plandemic, evil all around us. You are right, this time Awakening, shows who we are on a personal level, our government, etc. Yes what a ride???? We are truly blessed,just to be human. Love each other, help each other. No matter what God is guiding us. Best wishe
Love watching Ole!! Wish I lived in Bali!!@
I think what is great about Ole is that he is putting the pieces together and reporting in an everyday manner of speaking and saying all the things we would be saying and thinkng if we researched to the level he does. Good job.
Ole is working hard to warn us about these things. Thank you Ole!
Great show. My ears are making my mind spin with possibilities of corruption and death
Ole is the bomb! As mentioned before, never met a man who can deliver such dire information with such a soothing calm voice. You rock dude! God bless you!
Bravo❣️ I appreciate you Ole.
Great job Oleg-!!!!!!!!!!!
Ole is a favorite of mine!!!
Watch you all the time on Jaco,,l love your work
Always enjoyed Ole's knowledge and expertise on European affairs.
How fascinating! ! A whole different avenue to explore. Well done.
Love Ole. The go-to man when it comes to false flags, and predictions on 🙏
Ole, Interesting guest. Very intuitive.
What a story. Hope you can deal with it in a positive way. I'm sure you will, but I know it can be very painful.
Ole the man, very meticulous, no nonsense
Ole has always presented so honest and sincere, a welcome source of info amongst a lot of falsity.
Ole is back! good for you this guy is a wealth of knowledge!!!
Bless Ole's heart! Thank you for telling truth! The cabal has had its evil tentacles in every walk of life!
Ten years ago I listened to Ole many times on Red Ice. That was instrumental to knowing more of what has been censored / hidden for decades.
Disappeared for too long!! So glad t9 hear from you again... Need you more then EVER Ole!!!! Love from Ireland 🇮🇪 💚🙏
Thanks for Ole!!!! Love him💜
Dam! Ole is fuckin Amazing! Unbelievable amount of information!👍👍👍👍👍👍👍👍👍👍👍
Thank you for another Ole interview. He raises a lot of questions & confirms a lot of ours.
Thankyou so much for bringing all of this information to the people!! We are Praying for everyone
Thank you for all your hard work, and investigating into these events. Your both such a blessing.🙏🙏🙏🙏
Synd att Ole blev avbruten men som de kan va när man disskuterar heta saker. Så kan etablissamangets Härskare få myror i brallorna.
Ole, du är fantastisk! Blessings to you🌸🙏🏻
THANK YOU FOR SHARING YOUR LOVELY LIGHT
What can we say about Ole that isn't already out there in the ether, only that it was a real pleasure and honour for Chris and I to have him on the podcast. We have both listened to him for many many years, and hope he enjoyed it as much as we did.
Tack o all kärlek Ole Dammegard för allt du gör. 💫💞🌏💞💫
Tack för igår, hoppas du består i väldigt många år!
My wife and I admire your positive love and peace-attitude. It is hard for us these day's. But you are a great example. Thank you.
Hey Brother. We love you and miss you....just wanted you to know that we are thinking of you and kim.....may the Great Spirit bless you and keep you safe....our prayers are on the wind.
Just love the shows with Ole
Dear Ole, I just want to tell you that I'm happy that people like you exist in this beautiful world. You have courage.
Som alltid så tacksam för allt ni gör och sprider för att lyfta världen från mörkar och skapa ljus och fred! Love and Light ❤🙏
I love your interviews…..
Like Martin Luther King Said. Darkness cannot drive out darkness, only love can do that. Hate cannot drive out hate, only love can do that. Take care, love and light from Norway.
Thank you for the truth !
The videos keep freezing. Ole must be saying something they do not like.
Ole I love your imput & angles of things. You have the unique talent of presenting dire news with a very soothing and calm voice!
As a whistleblower, I can promise you that God will have your back, when you do the right thing, for the right reasons.
Respekt for der din fokus er lige nu! Du er fantastisk!
Dejligt at være venner med en ægte frihedskæmper 🙂
Totally true about Sweden, Ole!
Ole, you are the one to whom we owe a debt of gratitude for all that you have accomplished over the years. I believe you are alive only by the grace of God. He has a work for you to do, and you have stepped up to the plate. We have benefited greatly from your research. I've collected lots of books, but your revelation about MLK being alive until he was taken to the hospital was a new one for me. God Bless!
Tack Ole för din briljanta analys av vad som hände i Maui! Så klarsynt och proffsigt!