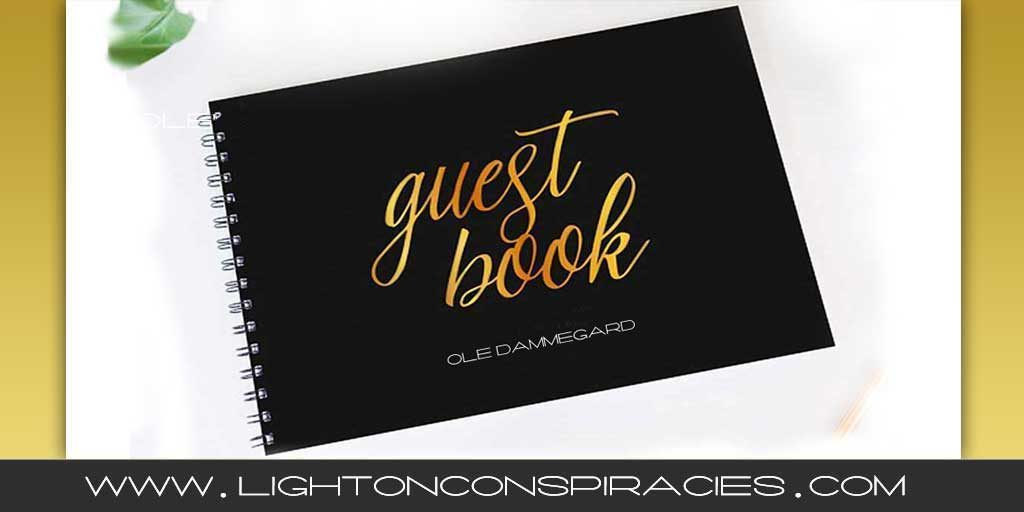 9307 entries.
Ole, you would bring Nobility back to the Peace Prize. Your just a wonderful person, and deserve to be honored. Thank you.
I love ole! Been listening to him for 15 years now
Mycket bra och intressant. Att på detta sätt para samman personer i samma context är ett utomordentligt sätt att skapa ett ännu starkare och trovärdigt fundament att få fram sanningen från.
Så otroligt rörd jag o Håkan är just nu r vi hör dig berätta om barndomen och allt du fick utstå. Jag vill mest bara gråta och krama om dig😳Du är så viktig för mig och jag hyser den största beundran för dig. Vad bra du tog med om dina böcker.. Jag la ut en grej på min sida om de 2 böckerna och efter 6 dagar skrev fb att inlägget stred mod deras sk policy😡Jag ska banne mig tipsa alla mina vänner igen om de 2 böckerna. De är historiens mest intressanta böcker om Herr Palme.. Det finns dagar som jag kan känna att nu orkar jag inte mer elände och vill försvinna bort , men då är din röst det jag tar till för att komma på rätt balans igen💜💜💜💜💜💜
Tack för allt jobb du gör🌹🌹🌹
Sooooooo grateful I met you.
Just read Re-Mind Me and had a fun ride..... what a gem it is. Thank you for this gift and 'reminder' 🙏💝
Just finished the interview with Beth Martens. Still some video's on youtube. But I loved your bicycle story. Really incredible. And old 'war stories' when you were all alone in trutherland with cd-roms in your wall. I sometimes think that they should make movies about some truthers.
Ole is one of the great ones, what I aspire to become.
Satte virkelig pris på samlingen din for snart to år siden der Dolores Cahill kom inn på storskjerm. Mer av det!
Ole, You are bright in the galaxy of stars.
Blev så glad i mitt hjärta när en vän till mig idag skickade en hälsning och berättade att hon lyssnat på dig och undrade ifall jag kände till dig. Hon tyckte du var helt underbar att lyssna till och det vill jag förmedla till dig från mitt hjärta♥️. Vi är många som är tacksamma för allt du och andra fantastiska hjältar bidrager med runt om i världen. Även om vi inte syns och hörs på samma sätt så är vi en del i den osynliga beundrarskaran som finns med er i våra hjärtan!♥️ Tack för att du finns!🙏🏻
Always appreciated your wisdom especially recently with the last 2/12 yrs. peoples minds have awoken but just a minor % awake.
Your beautiful blue guitar sings in your hands
I hope all is well with you, my friend. I have not forgotten your work and sacrifices for the cause. Blessing for you and yours!
Very good song, amazing. Thats how it most be in the future GREAT GREAT GREAT❤️💛🧡
Love this song! Beautiful !!!
Thank you for the dedicated work that you do. And of course there is a growing number of others, but you're one of the leaders in this effort.
God Bless you Ole, keep up the good works. Take up warm water surfing it will keep you in shape. Just watch out, Mother Nature can throw you over the falls. LOL
It was an honor to have met and spent time wirh you, from who i receved a lot of important messeges..
Bless you for what you do, you are truly a lovely soul.
Love you so much Magicman!!! So proud and happy to be joined in heart!!! 💕❤️🥰
Du och Jaco är ett super team
Bless you Ole and thank you for everything you do.
Hello Ole, Thank you for your kind, grounded informative soul! You are truly a warm person and it shows in your videos. A humble thanks from a fellow kind soul doing his best to remember the glass is refillable; while being a son, husband, father, somgwriter/musician, recordist. May you have a continued blessed life. Thank you for the virtual /connection & friendship!
Hipp hurra 88år idag ❤ En suverän sittning med Ole D och Jaco. Släkten W klädes av helt naken 😃. Nu du! Du gjorde det!! ❤ ❤ ❤ Tack ❤
This is the Best statement to military and police that we, the people could wish for.. Many thanks Ole...
Your special message to the police and people in uniform brought me to tears, this is so incredibly moving. This message needs to be spread and heard far and wide. Heart and soul are with you and my fellow people, humanity must prevail, grave darkness is upon us, I am scared shitless. I feel most sad for the little ones, their really isnt much I can say that you haven't already poetically versed.
I want you to know that you give me a lot of strength. Have a nice day,
Thank God you got the word about the Wallenbergs out to Michael Jaco! I have tried to contact him for 2 years about this but he seems unreachable. Ha det gött Ole! (Göteborg)".
nice show, Ole is always awesome
I love Ole's interview. Thanks
Tack för en fantastisk intervju. Deras förljugna agenda inbegriper bl a fasansfulla övergrepp på barn. Och de lever i mörker. Så låt oss lysa upp deras råtthål med deras sponsrade uppfinning LED.
Thank you for saving the world !!!
Thanks for making your research vault available, Ole!…and thanks for all you have done and are doing for our realm… much admiration,
Wake Up - Love this song! Beautiful !!!
Wake Up! Very good song, amazing. Thats how it most be in the future GREAT GREAT GREAT
Thank you for the conversation brothers
Michael & Ole strength to you both, mentally, physically, and spiritually! God Bless!
Truly fantastic show today. 10 Stars!
Ole is quite possibly the best most informative speaker ever
Great interview as always!! TYTY
Ole and Michael are the best.
Be careful of the discreet, quiet ones who hide behind the mirror of deception. They are the most lethal and dangerous. This guy Ole is onto it. He knows.
Ole always makes me smile. such a great chill guy
Thank you Ole. Many Blessings
Tusen tack Ole att du finns och fortsätter med ditt arbete att få sanningen hört!!❤❤❤ Thank you Michael for having Ole so your audience can hear all about the Wallenbergs!!! 🍀🙏
I could listen to Ole every day!
Ole is truly amazing. I've been aware of him for a year or two now. What a treasure! 👁
Thank you for being a good man. I admire greatly your consistency with your message of peace in a better way through knowledge and showing truth…I support your cause 😇😇🏹💕
Great show, Ole Bravo,I applaud you. 🙏🏻♥️
Jag är så tacksam över att ha er bland mina vänner. Det var så inspirerande att lyssna till dig Ole! Hur ni har haft det och har det nu. Och all visdom som du så generöst delar med dig till oss! Det var ett underbart brev som Kim läste upp. Kände igen mina tankar. Tack! ❤️
God Bless your works Ole.Crack that whip! LOL
Ole you are a Beacon of Light , a Spiritual leader with always a deep heartfelt message aimed at giving inspiration, hope and joy in the midst of this turmoil. Tears of beauty came into my eyes with Armstrong finishing the webinar with "What a Beautiful world" God bless you and Kim for all you do!
Dearest Ole.. what a perfectly title of your webinar for this time !! Yes people need strength and peace during these times..May Kamala and you remained n forever blessed… Ever at the service of love and light....Om Shanti...
I hope you are excelling at whatever you are engaged with. You surely have made a commitment which has been expensive when weighed against what you surely could have attained in wealth and influence, had you pursued strictly personal success, when weighed in material and financial ways. I salute you, brother.
I have almost finished your wildly eye-opening book on Olof Palme's murder and it, indeed has echoes from Dealey Plaza, the Lorraine Motel, and Ambassador Hotel.
Recently I started to paint a beautiful zebra, I really thought of you Ole, in the back of my mind, even though I saw you more like a lion, But yesterday I looked up the meaning of the Zebra, and the title is "The majestic". So I looked up the Symbolism: it was Community, freedom, balance and individualism :-).
Thank you for all you are doing and all you will do, Ole.
Ole. I have loved your work for years. Please - never stop!
Stort tack för den fina boken! ❤
Takk for fint webinar og takk for at du hedrer KVINNEN, Ole.
Your inspiration and encouragement has inspired me! Thank you!
Tack för sittningen i Sjömanskyrkan i Götet för några år sedan.
LOVE you Ole and Kim. BEST of everything to you both and to all the community! 🙏
Ole, once, again, thank you! I loved your previous talk, and was filled with gratitude at hearing you speak! The world, and all of us who support you, have missed your very clear, honest, and important voice on so many topics, and so, hearing you was timely, and so needed! I apologize for being remiss in not mentioning this in my precious correspondence.... I look forward to listening in on your next talk, this weekend! Thank you! God bless you and yours, bless you and Kim, Ole! Be well. : )
Det rör sig om systembetingad otur. bäst! peace OleoleoleolE
Tack Ole, du är en sann hjälte...!
Ole has a beautiful mind....
Ole is one of my favorites to listen to
damn.. i thought i was relatively up to speed.. and wary.. gotta process this..
Ole har länge varit en av mina viktigaste inspirationskällor.
Tack Ole för alla fina stunder i detta livet 💖
Tack för denna så givande o kärleksfulla intervju med älskade Ole Dammegard 💫🌏💫
Fantastiske Ole Dammegard!
Thank you both so much for this amazing exchange of information and perspectives. Infinite love and gratitude!❤️❤️❤️
Stay positive and in the Love of God Vibration !!! ❤️❤️❤️❤️❤️❤️❤️❤️❤️❤️❤️❤️❤️❤️❤️❤️❤️
Ole is truly amazing. I've been aware of him for a year or two now. What a treasure!
Varmt tack för ett otroligt berikande och hoppingivande samtal. ❤️🙏❤️😍❤️🤗
Wake Up Ja den ja SÅÅÅ bra 🎸