14th of October – 21st of October, Pico Island, the Azores,
Portugal, with Kim Ekman and Ole Dammegard
For some people the experience swimming
with wild dolphins is something mystical,
for others it is like returning to our origins,
for everybody it is a lifetime experience!
The unique combination of swimming with stunning wild dolphins together with Kamala & talks by world renown speaker Ole Dammegård, soft Yoga, breathing exercises, meditation, and wholesome healthy food, will provide You with a possibly life-changing, nurturing, rejuvenating and a blissful experience. Our exotic destination is the Portuguese island of Pico, one of nine volcanic Azores.
Location: The Azores Islands
The lush green archipelago of the Azores is the best place in Europe to encounter wild dolphins and mystic whales. Forget your everyday life and let yourself be seduced by the breath-taking scenery of Pico, this stunning green island far out in the Atlantic Ocean, some 1500 km from the western coast of Portugal. Its' extraordinary geographical position offers a great variety of sea mammal species and due to the Gulf Stream and the Pico volcanic cone (altitude 2351 meters), the climate is mild and subtropical, creating a fascinating nature, relaxing atmosphere and authentic hospitality.
Dolphin Swims with Kim
We are going on four boat trips together where we will encounter the dolphins in the wild. Our dolphin-trips will last 3-4 hours and allow each swimmer to enter the water at least 2-3 times. We aim to offer a truly natural experience and sometimes it is possible to swim with more than one species at the same time. The wild dolphins are neither attracted with tricks, nor fed or chased. That said, they do come close to the swimmers because they are curious animals, and the success rate of our swim with dolphins trips is greater than 97!
Conspirituality with Ole
The world is changing rapidly and there is now a tidal wave of interest for Ole's unusual knowledge. He has been called one of the world's most interviewed researchers, heard by millions, adopted by the Apache Nation and given the Prague Peace Prize. Known for his calm and informed voice, fearlessly revealing the Global Elite's dark agenda, his main aim is to motivate you to stand up for Truth, Love and Non-violence. In addition, he is the author of books like 'Coup d'etat in Slow motion', 'Shadow of Tears', 'Re-Mind Me' and the children's book 'Yolanda Yogapanda'. (More about Ole here: https://lightonconspiracies.com/about-ole/biography/ and an example of his talk here: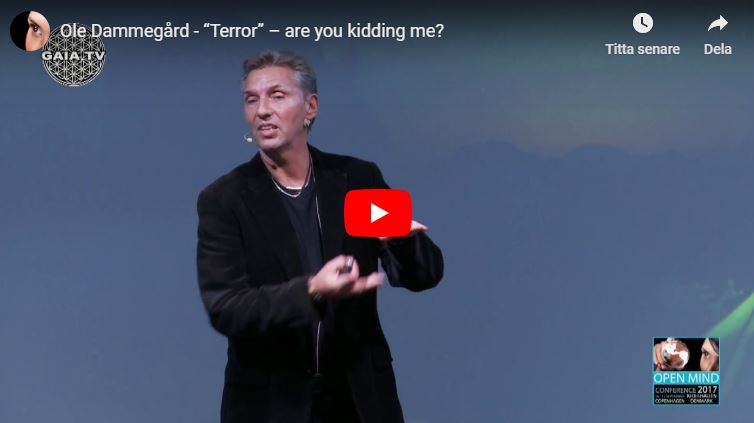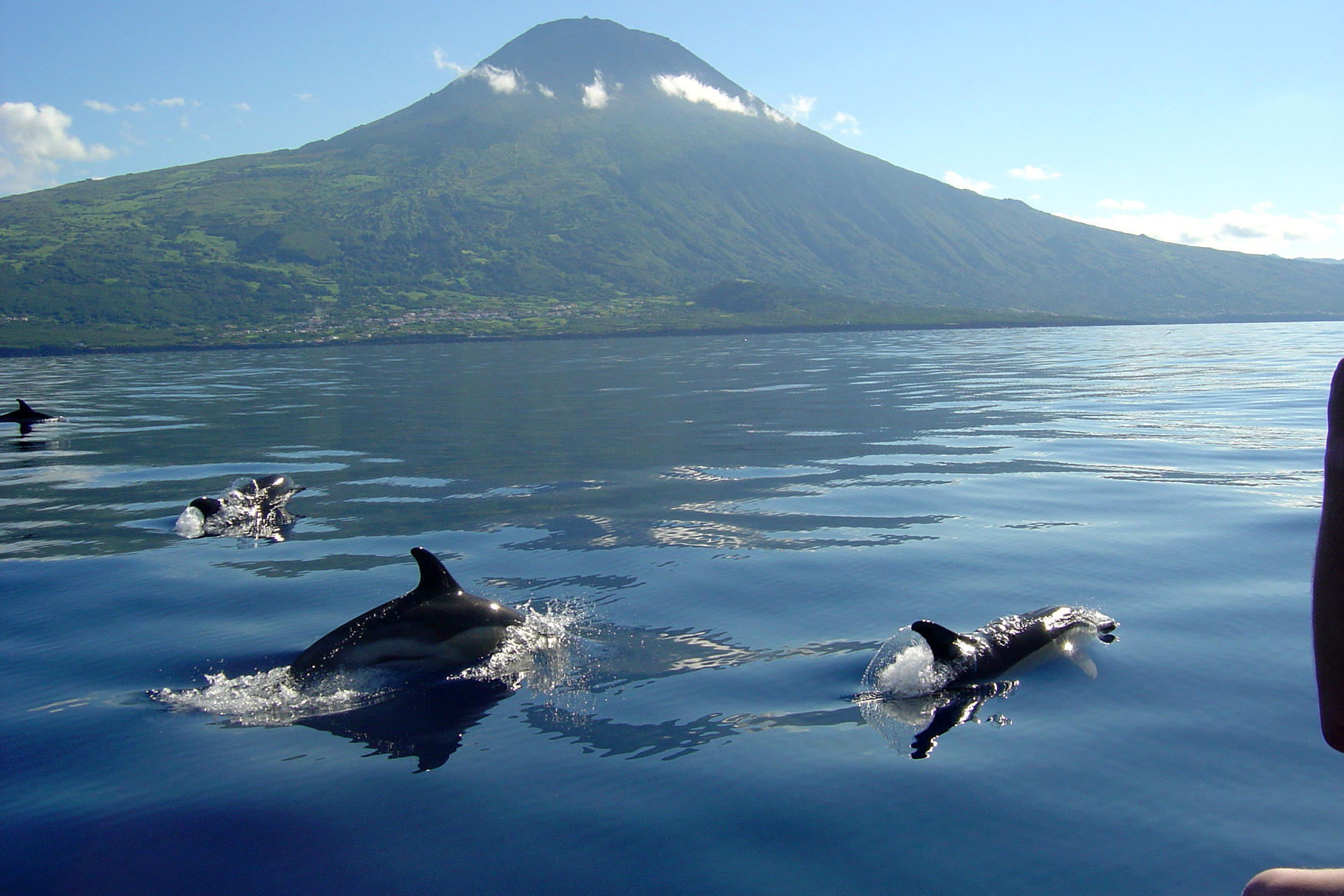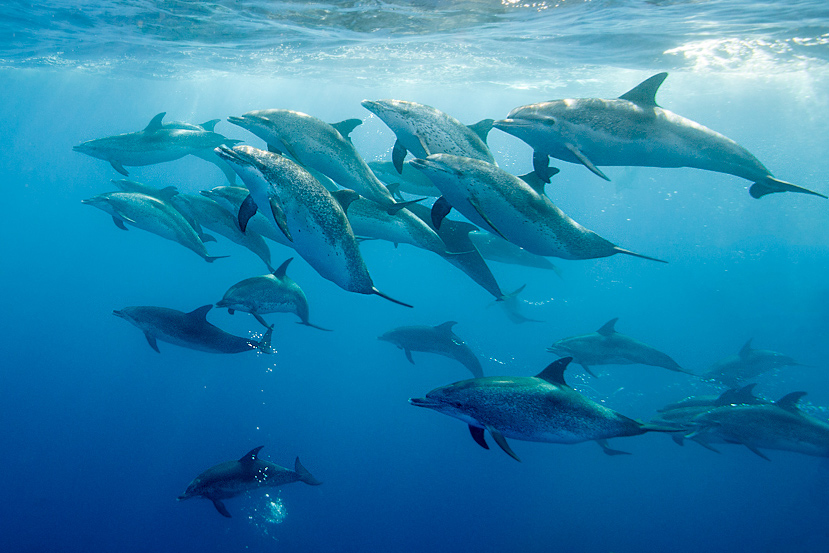 Accommodation
We will be staying in Double or Twin rooms, a careful architectural continuity between the interiors enchanting views over the immense ocean and impressive nearby volcano. (Single rooms available for an additional fee. Please send an enquiry to [email protected])
Number of spaces:
The group is deliberately kept small, exclusive and intimate (12 spaces), and though there is a schedule, it will be free-flowing to fit the needs of the group.
Delicious Italian Food
Our three course-dinners are a composition of Italian vegetarian dishes where the quality, freshness and preparation are the foundation of old culinary tradition, cooked with love by our Italian chef Fabio. It will look something like this, with more options to choose from.
Appetizer
• Homemade bruschetta al pomodoro e basilica
• Light omelette with zucchini flavoured with chives
• Choice of different vegetables, such as fennel, celery and carrots, ready to be enjoyed in a tasty sauce, with mill olive oil, salt flakes and pepper
Main Course
• Velvety cream of chickpeas with rosemary
• Warm bowl of five cereals with pistachio pesto and cherry tomatoes; where the Pesto is a seasoning made with pistachios, garlic, pine nuts, nutmeg, salt and pepper, and few drops of extra virgin olive oil
• A delicious mix of cooked vegetables such as eggplant, tomatoes, onion, celery and bell peppers, seasoned with capers from Lampedusa Island and pine nuts with a side of brown rice.
Dessert
• Fruit Salad with the seasonal fruits like kiwi, orange, apple, pineapple, pear and melon
• Vanilla pudding
Drink
• Natural water and Bancha Tea
Retreat cost INCLUDES:
• 4 dolphin swim encounters. There might also be a chance to see whales!
• Exclusive and Intimate talks by Ole Dammegård for our small group
• 7 night's accommodation in beautiful cabins in the forest. 2 km from Madalena center and the port.
• Breakfast & three course dinners (wholesome vegetarian meals, including starter, main dish and dessert (water, bread & coffee included).
• Soft morning Yoga, Pranayama and meditation
• In addition (and at your own cost) there is a great opportunity for massage at the resort
Retreat cost DOES NOT INCLUDE
• Travel costs to and from Pico Island, Azores. (Flights from London and most big cities in Europe, approx 300 Euros per person).
• Lunches (fun to try and taste different foods in Madalena, Pico)
Date: October 14 – 21, 2020
Spaces are limited to 12 on this trip, so please reserve your space now to avoid disappointment, by emailing [email protected].
Price: 1295 Euros, in Double or Twin rooms/cabins. (Single rooms available for an additional fee)
Payment & Deposit: A 50% deposit secures your place. Full payment needs to be paid (before the 1st of August 2020).
"Individually, we are one drop.
Together, we are an ocean."
– Ryunosuke Satoro
Conspirituality with Ole
The world is changing rapidly and there is now a tidal wave of interest for Ole's unusual knowledge. He has been called one of the world's most interviewed researchers, heard by millions, adopted by the Apache Nation and given the Prague Peace Prize. Known for his calm and informed voice, fearlessly revealing the Global Elite's dark agenda, his main aim is to motivate you to stand up for Truth, Love and Non-violence. In addition, he is the author of books like 'Coup d'etat in Slow motion', 'Shadow of Tears', 'Re-Mind Me' and the children's book 'Yolanda Yogapanda'. (More about Ole here: https://lightonconspiracies.com/about-ole/biography/)