Notice
: Function WP_Scripts::localize was called
incorrectly
. The
$l10n
parameter must be an array. To pass arbitrary data to scripts, use the
wp_add_inline_script()
function instead. Please see
Debugging in WordPress
for more information. (This message was added in version 5.7.0.) in
/home/admin/web/lightonconspiracies.com/public_html/wp-includes/functions.php
on line
5835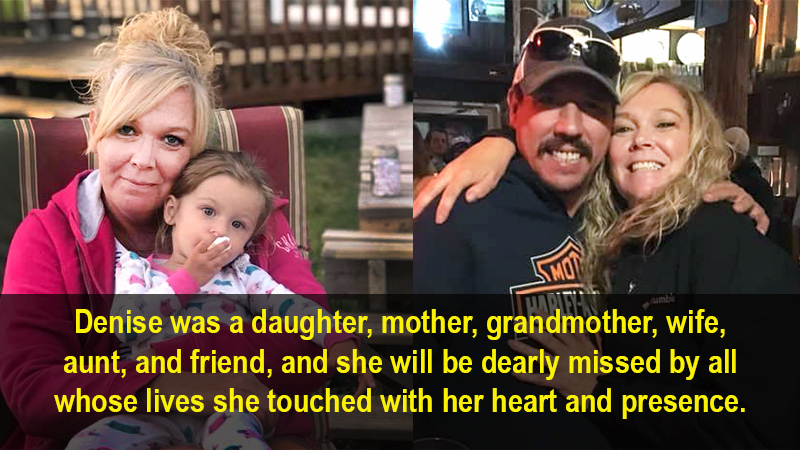 We commonly hear of parents who lose their infant or young child to adverse vaccine reactions and death. Adults are also being damaged and killed by vaccines. In this heart-breaking case, Connie Paul recently suffered the loss of her 50 year old daughter, Denise Mullen, because of the vaccines she was required to get for her new job, including the flu shot. What's also alarming is her daughter, Denise, posted an ominous warning message on Facebook alerting others of the flu vaccine just an hour before her death.
Connie describes her daughter's devastating story and tragic outcome that occurred 48 hours after receiving eight vaccines.
Connie:
My daughter, Denise Mullen, was the most caring person in the world, never judging anyone, and always one to tell you that you are a worthy person.
It all started last year in June. My daughter woke up in the night and couldn't breath.  She went to emergency room and was admitted with congestive heart failure and cardiomyopathy, a virus in her heart, and we never found out how she got that. Her heart was only working at 15-20% and the heart function should be around 65%. She had many tests, echocardiograms, was prescribed heart medicine, and changed her lifestyle somewhat to get better. She had been working at her in-law's business as the bookkeeper and store manager. She had cut her work schedule to a few days and hours a week as she was tired a lot.
BOOK AD
SHADOW OF TEARS
by Ole Dammegard
What happened in Iran changed his life. His entire world, his viewpoints and values were turned upside down and the emotional turbulence he experienced tore down his inner walls leaving him naked and vulnerable – like an open wound. After a tragic murder, the situation became unbearale for one of his Iranian friends, so he ventured everything to help him get away and together the mad a dramatic escape from Iran via former Soviet and East Germany in a desperate attempt to reach Sweden. This book is a true and emotional description of real people in improbable world full of conflicts. It opens doors and spreads light on another Iran, its people and also, not least, the political and social conditions in the country. It is permeated by passion and tension as well as human ideals such as non-violence, tolerance and love.
To preview the book click on the thumbnail below:
Buy the paperback here
Buy the eBook here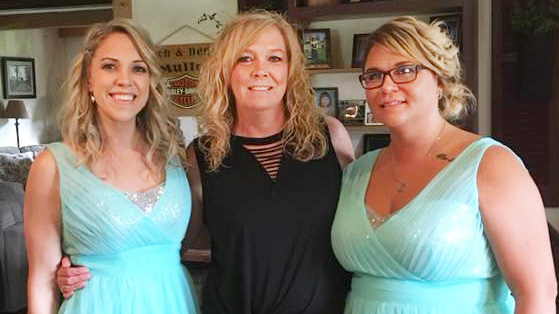 Denise had a husband, three children, and two grandchildren whom she loved so dearly. She would put them first in everything. She would sacrifice all the time for family including me, her mom. I miss that so much.  Her little grandchildren tell everyone, "grandma's in heaven". This is heart-breaking for my whole family. Never did I ever think I would lose my only daughter at 50 because a government makes us take poison in our bodies.
Even with a heart condition, Denise did normal things like ride out back on their property in their four-wheeler. They would build a fire and sit out by a creek and enjoy nature. Now that's all gone. There are places I went with her that I'm not sure I ever want to go there again without her. I am so angry that she had to do these vaccinations and she was totally against them. My grandson and his wife don't vaccinate their daughter. My family are so against putting poison in our bodies.
As the year progressed, Denise's heart got better with medicines and its function was up to 35-40% and she was doing more. Things seemed to be better for her. We got out more and life was a little bit normal. Then the business she worked at had decided to close in December of this year and she had to look for another job. She found a job at Guthrie Family Practice in Corning, New York. It required her to get a physical and flu shot. This physical showed she had heart problems. She had told our family she didn't want the flu shot.
On Friday, October 19th 2018, she went for the flu shot and physical. When she got in there, the nurse told her she needed three more shots, the MMR (Measles, Mumps, Rubella), Hepatitis B, and tetanus [TDaP (tetanus-diphtheria-acellular pertussis)]. So in total she was given eight vaccines. She asked the nurse, "Don't you think that's a lot to give at one time"? I'm not sure her answer, but they gave them to her. Denise came home and all day Saturday she felt nauseous. Sunday morning she got up, showered, drank her coffee, and posted on Facebook a site about vaccines. She posted this statement about one hour before passing — about how one of your family members could be a statistic.
Original Article