Notice
: Function WP_Scripts::localize was called
incorrectly
. The
$l10n
parameter must be an array. To pass arbitrary data to scripts, use the
wp_add_inline_script()
function instead. Please see
Debugging in WordPress
for more information. (This message was added in version 5.7.0.) in
/home/admin/web/lightonconspiracies.com/public_html/wp-includes/functions.php
on line
5835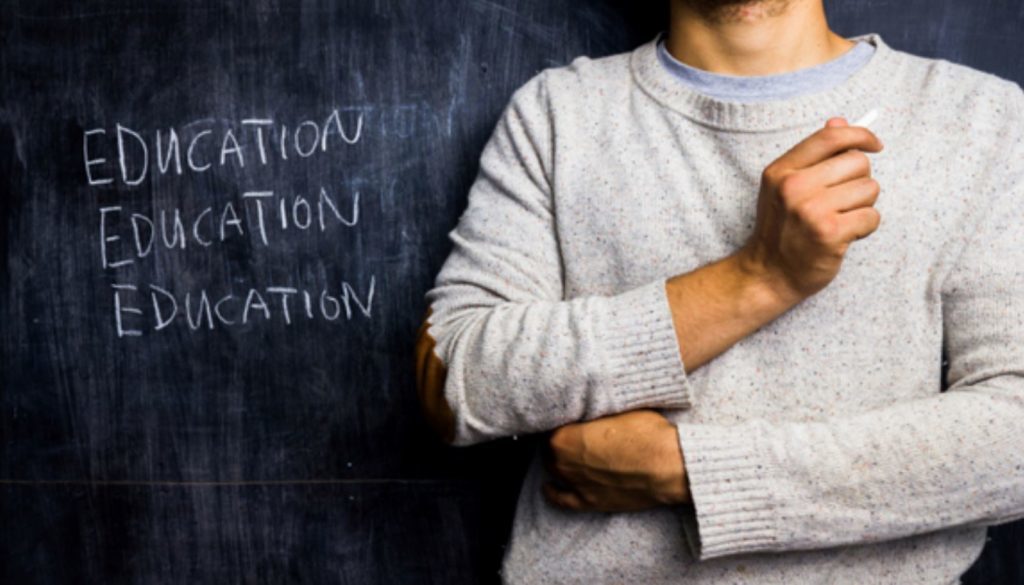 By Jon Rappoport
Are there any States in the Union that allow public schools to opt out of providing sex education to children?
Of course, a counter-argument would be made that, although there was once a time when our country abounded in responsible two-parent families, that's not the case anymore. Therefore, education about sex is lacking. Therefore, schools have to step into the breach and supply what is missing.
Otherwise, children won't know about STDs, pregnancy, contraception, etc.
Over the last 40 years or so, school systems, under the aegis of government, have expanded their role. Using "duty" as the prow, these institutions have generated enormous programs to teach children what to think about everything from aluminum cans to bestiality.
Because it's "right" and "important" and there is a "duty."
BOOK AD
Coup d'etat in Slowmotion
by Ole Dammegard
For almost 30 years investigator Ole Dammegård has been on a quest to find the truth behind some of the worst conspiracies in the history of world – such as the murders US President John F. Kennedy, Robert Kennedy, John Lennon and the blowing up of m/s Estonia killing at least 852 innocent people. This has taken him on a very frightening and dangerous journey into unknown territories. What has been claimed as acts by lone madmen has turned out to be connected to the International military industrial complex and top level high finance, all sanctioned locally behind dark smoke screens. This ground breaking book focuses on the assassination of the Swedish Prime Minister Olof Palme, who was gunned down in February 1986. In Volume I secret agents, mercenaries, professional assassins, top politicians and innocent scapegoats fill the pages of this explosive book which shows a side of Sweden and the western world earlier glimpsed by very few. This is not the private opinion of one individual, but the disclosure of a puzzle so vast that it blows your mind. Let the detailed content speak for itself, but do not accept it uncritically. Read it – make up your own mind – then spread it.
To preview the book click on the thumbnail below:
Vol 1 Paperback
Vol 2 Paperback
Buy The eBook here
Translation: outside groups with agendas worm their way into schools.
If I were obsessed with four-legged critters on the moon, and I had enough money and political clout and media/think-tank/foundation support, I could introduce Lunar Critterology as a vital subject into every public school in America.
If I were Bill Gates, I could push the need for computers in schools, despite the fact there is no credible evidence that computers improve literacy.
I went to school in the 1940s and 50s. At that time, the focus was simple. You learned to read, to write, and to do math. The textbooks were often old and worn. There were no visual aids. The lesson plans in every class were step-by-step. Learn a new thing, drill it to death, take a little quiz, learn the next new item, drill it, take a quiz.
It worked. It may have lacked glitz, but it worked because the vast majority of people can't learn to read, write, or do math any other way.
You can't gloss over these subjects with a broad brush and a lot of personality or caring. It's all about digging in the dirt, one scoop at a time.
Some people would call it robotic education. I don't think it is. It's just doing what's necessary—unless reading, writing, and math are deemed unimportant. In which case, you have a whole new idea about what education is.
If you spend time in the classroom on enterprises that are supposed to save the world or revolutionize society or build tolerance or cater to kids who don't want to learn, then you take away hours from the core idea and practice of what learning is.
When I went to school, there could have been a better curriculum for history and science, but all in all, the teachers did a good job.
Now, we're in a different world.
It's assumed that most children are operating at a deficit, and they need to be brought up to speed on morals, on compassion, on sex, on greenness, on hope, on race and religion, on global concerns. At age five, eight, 12, 14.
And a great deal of this "new education" is about cashing in, for book publishers, for educrats, for federal overseers, for busybodies of all stripes who belong to agenda-driven groups that want their say and their moment in the sun.
I say this is all hogwash, and I believe anyone who consults national test scores and current levels of literacy would be compelled to agree.
Education is on the way out.
A few astute writers assert that, perhaps 80 years ago, the whole thrust of early education in America was altered intentionally, to produce worker-ants for a highly controlled society of the future. With all due respect, I think it's worse than that. Because now we're turning out kids who are essentially confused, badly schooled, drifting on the wind, lost in a mind-territory of fantasized entitlement. They aren't androids ready to work on some non-existent assembly line. They're just lost. They're riddled with self-esteem that doesn't work. They're consumers looking for magic credit so they can buy their way into happiness. They're loaded with sugar and other chemicals that scramble their synapses. They're not only unsympathetic toward work, they have no passion of their own.
Logic? Imagination? Never heard of it.
When I went to school, there was virtually no classroom disruption of any kind. And my schools were attended by an economic, social, racial, and religious cross-section of students. We weren't striving for diversity. We had it. The relatively few kids who were out of control and resisted any kind of discipline were herded into classes together, and teachers dealt with them.
The public schools of today lack the courage to say, "Look, if you're here to learn, we want you. Otherwise, you're out. Goodbye."
If you need metal detectors at the school entrances, you went over the edge a long time ago. No one deserves to be subjected to that kind of environment.
The bullying problem? It's an industry now. People with degrees write papers and books about it, and task forces gear up to study it and make recommendations. It's a structure of carbuncles on the body-politic of education.
Once upon a time, no bully was allowed to attend school. If he pressed his attitude and his actions, he was expelled. Period. It wasn't a question of why he bullied. He was gone. Learning couldn't take place as long as he was on the scene.
And "gangs in schools?" I'm sorry, but there are no gangs in schools. There are schools in gangs—that's what you have when groups of kids with violent tendencies inhabit classrooms and corridors. If you can't expel them en masse, give up. Shut down the place.
If you want to make schools into six-hour-a-day baby-sitting machines, call it that. Try to obtain public funding for it. Hire guards and nurses and cops to staff it. Put it behind barbed-wire fences and install those metal detectors.
Or if schools are really lunch cafeterias, run them that way. Free public lunches. Have kids show up at noon, eat, and leave.
If you think kids of various religions should be allowed to commandeer a room to hold prayer groups, call it Government-Funded God. Rent a hall somewhere and schedule everybody from Christians and Jews to Muslims and Buddhists and Hindus and Zoroastrians.
"Well, we have these kids who are great football players, and they score very badly on all the tests, but we need them on the team."
No you don't. Start your own community team. Make up a name. Raise money for uniforms and coaches. Form a league. If these kids want to stay in school—which is a completely different matter—they'll have to learn how to attain grades for real.
And this long-standing rule about passing kids on to the next grade, no matter how poorly they perform? Graduating them from high school even if they can't read at fourth-grade level? Because they need to feel good about themselves? Because that'll somehow help them wend their way through life later on?
Invent a new type of school for them and put it somewhere else. Bring in tutors. If that fails after an honest attempt, teach trades. Some of these kids will end up making more money in a trade than Harvard business-school grads.
All of the above, by the way, makes a good case for home schooling. Unless the parents themselves were shot out the top end of their schools, long ago, ill-prepared to handle reading, writing, and arithmetic.
No, the problem isn't cookie-cutter education. It's no education.
Now, of course, hovering over this revolution in education is the wider government becoming mommy and daddy to everyone. "Because they care." Because they need to do this "caring" in order to obtain budget money for their departments. Because otherwise they would be useless.
And hovering over THAT is the program to convert everyone on the planet to a status much like an eternal patient with an eternal doctor.
This program is advancing based on the notion that "patient status" equals "more controllable."
"Yes, we have to control you for your own good, because we care."
No, they want control because they want control.
---
In my day, the subject that was conspicuously missing from the classroom was Logic. Once upon a time, it had been taught to children when their reading skills had progressed far enough. It was usually presented as a series of fallacies that infected the process of reasoning.